EVENTS
Coffee@Kelsa… Only about 15-20% of our graduates are employable
In a lively debate, the 10 esteemed panellists from diverse industries, opened some fresh and interesting perspectives on the topic.
The response has encouraged us to host more such steaming rounds of Coffee to enjoy a stimulating brew of fresh HR thinking.
We are keen to hear your point of view as well.
– Do write in to us at tellmemore@kelsasolutions.com and we will put it up on our website www.kelsasolutions.com
– Do also let us know if you'd like to air your views over a steaming cup of coffee! Feel free to suggest topics for discussion.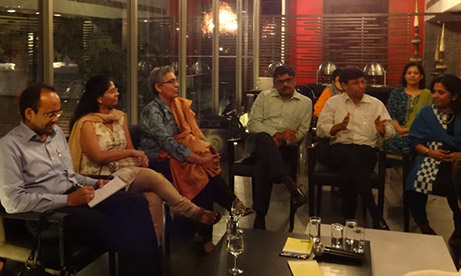 Do we need graduates at all? Why should everyone be a graduate?
Why should everyone move to metros as a sign of higher levels?
Core manufacturing industry is dead because of IT – why do electrical/metallurgy engineers take up IT jobs?
India lacks domain specialization!
What is the government doing?
We all want thinkers but are willing to pay only for doers!
Traditional organisations don't encourage rebels. Why don't big organisations encourage lateral thinking?
What about the vast majority of mediocrity? How can organisations elevate and protect them?
Are societal pressures responsible for the choices graduates make?
The Panelists:
Susan Thomas – Sundram Fasteners,
Vasanth B – Velankani Software,
Senthilnathan B – Citibank,
Sunitha Lal – Matrimony.com,
Sowmya R – GAVS Technologies,
David Nallathambi – Standard Chartered Scope,
Chidambareswaran PK – Alstom,
Karthik Ramkumar – Baxter India,
Karthik Karunakaran – Mobius Knowledge Services,
Subha Kasi – Sungard Financial Systems
These were some thoughts that came up at our second round of Coffee@Kelsa, the Discussion Series, on December 5th, at The Park Pod, Chennai.
Coffee@Kelsa… Creating culture by design or accident
The first of our series of HR Expert Panel discussions titled Coffee@Kelsa happened on Friday, March 7th, 2014, at Hotel Radisson Blu, Chennai. The topic for the inaugural session was "Creating culture by design or accident". Hosted and chaired by R Shantaram, it was a very insight-filled session with our esteemed panelists sharing stories from their personal experiences of working with multi-national giants as well as new-age startups.
The Panelists:
Ajit – Director Delloite
Uday – ECLOF
Gangapriya – Ford India PVT Ltd
Balaji – Mahindra Holidays & Resorts India Ltd
Suhasini – American Mega Trends India
Karthik – SCIO Health Analytics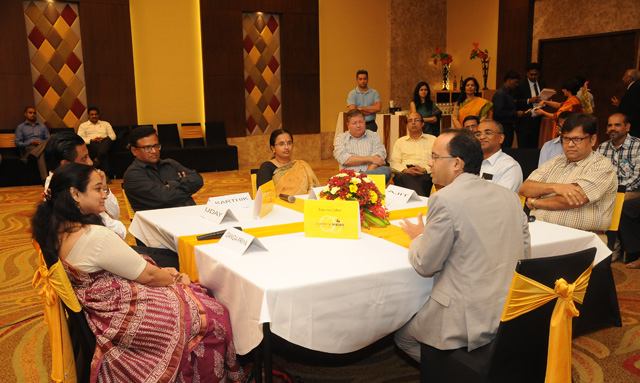 Coffee@Kelsa was launched on the occasion of Kelsa's 4th Anniversary Celebrations and the audience appreciated the concept of this open crossfire chat sessions. Do stay connected with us for more upcoming Coffee@Kelsa sessions – as we rope in industry experts and discuss the trends and challenges in the realms of HR and People management.
---
What our Customers say
We are happy that our client TAFE won the " Best Employers of India 2013" Award after the Aon-Hewitt Best Employers 2.0 Study. The award  criteria revolved around four factors, viz. high employee engagement; a compelling employer brand; effective leadership; and a high performance culture.
Interested to know more?
---
Get in touch with us using this quick query form.