Management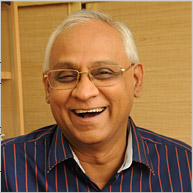 K. Sridhar
K. Sridhar is a senior management professional with over 30 years of experience working with and growing organisations as a strategist. He began his career in Human Resources and later moved across a variety of roles. He has worked with organisations of varying sizes and stages of growth and has in several of his assignments reported directly to the board of directors helping them formulate growth and go-to-market strategies globally. Sridhar is a post-graduate in management from the University of Madras and has been trained as a Lead Assesor for P-CMM at the Carnegie-Mellon University, USA.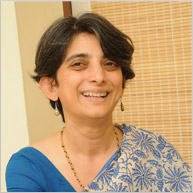 Devika Dharmaraj
Devika Dharmaraj has been working in the field of Human Resources since 1992 and has worked in different capacities, as a manager and as an independent consultant. Devika has held varied portfolios in organisations in various sectors – engineering, process, manufacturing, healthcare and IT, as well as the nonprofit sector. In the course of her career, Devika has had the opportunity to travel and work outside India as well. She completed her post-graduation in management from XLRI, Jamshedpur and is a Certified Executive Coach.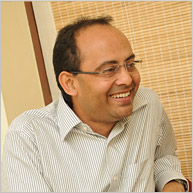 R. Shantaram
R. Shantaram has over 20 years of experience in the field of Human Resources, including stints as a business manager for software companies. He has worked with diverse organizations, ranging from transnational corporations with a workforce in excess of 15,000 to start-up companies with less than 30 employees. He was a key member of the India leadership team at Sutherland Global Services, spearheading the growth of the organisation from 'proof-of concept' to becoming one of the top 5 BPO companies in India. He holds a post-graduate degree in management from XLRI, Jamshedpur.
What our Customers say
We are happy that our client TAFE won the " Best Employers of India 2013" Award after the Aon-Hewitt Best Employers 2.0 Study. The award  criteria revolved around four factors, viz. high employee engagement; a compelling employer brand; effective leadership; and a high performance culture.
Interested to know more?
---
Get in touch with us using this quick query form.