Your business is our priority, and we will always ensure that what we do, and how we do it, works for you. We spend time understanding organisations we work with, their needs - both expressed and implied, because that's how we maintain a holistic approach towards HR.
Read more
Bringing to your table over 240 person-years of experience ...
Meet the Founders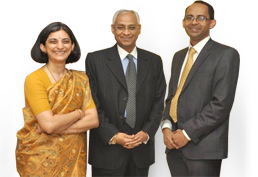 No Shortcuts
–
Kelsa's Blog
With insights from global thought leaders
---
Powering performance with effective feedback - Ways to get it right!
The best way to empower employees to perform better is to offer them feedback consistently
For businesses everywhere, payroll processing is an essential activity that needs to be managed month after month with accuracy, efficiency and timeliness.  Anyprocessing errors or
More from Kelsa Blog
What our Customers say